Everyday Heroes Rebate!
Now Offering a Everyday Heroes Rebate! Premier Choice Properties is giving back to the courageous men and women who serve and protect our country and community everyday. When buying or selling a home with us, Premier Choice Properties Inc., will give our Everyday Heroes a cash rebate or credit of 25% of our gross commission at closing.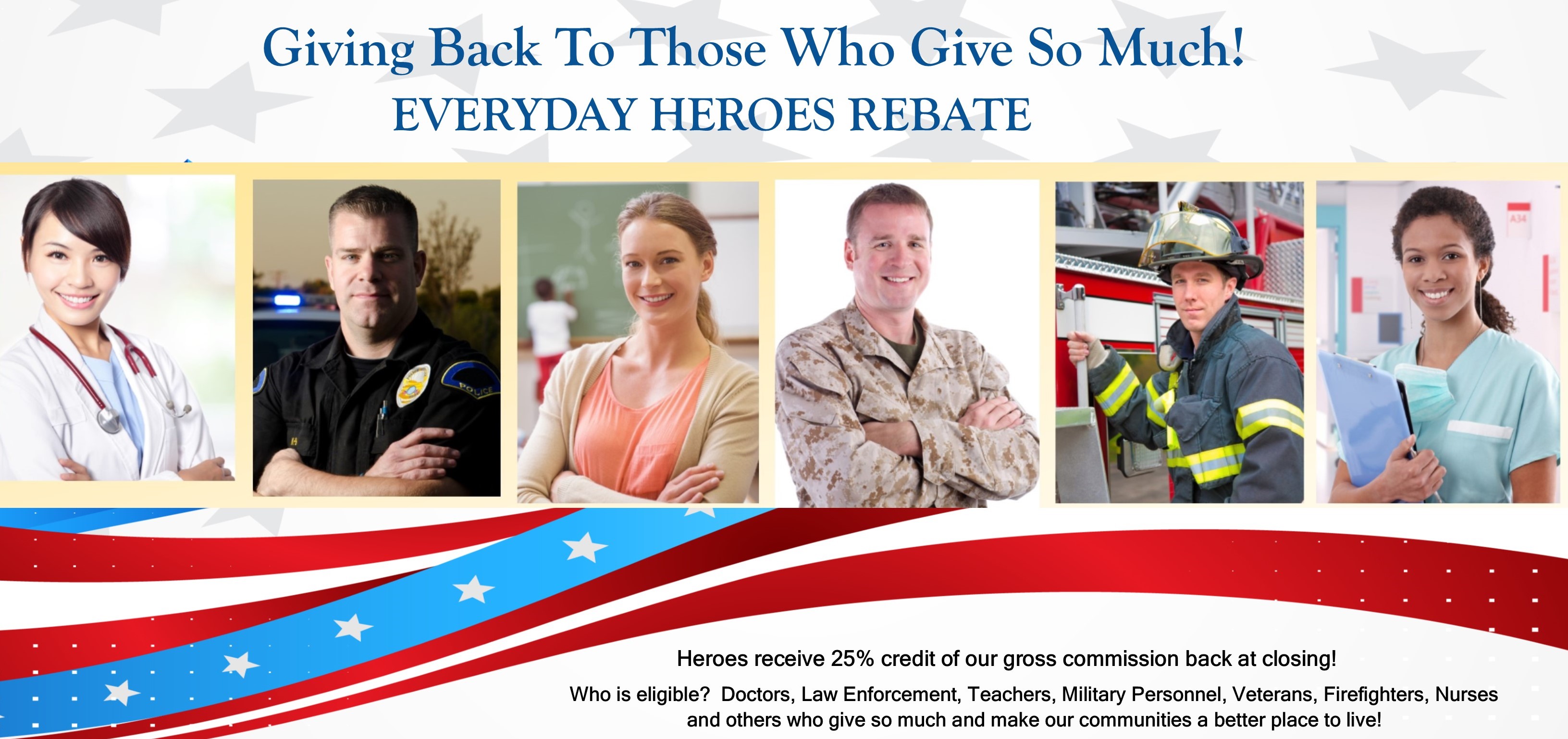 Who is eligible?
Military Personnel, Veterans, Law Enforcement Officers, Firefighters, First Responders, Doctors, Nurses, Health Care Providers, Teachers and others who give so much and make our communities a better place to live. Please contact us to learn more about our rebate program and find out if you are eligible.